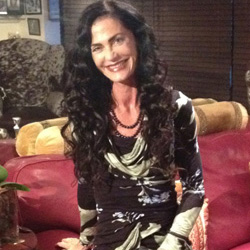 Accredited Timeshare Resale and Rental Principal - Penny Mande
MPRE (Master Practitioner in Real Estate) registered with the PPRA
Penny Mande of Mande Properties CC presents over 34 years of successful and uninterrupted experience and is an accredited principle registered with the PPRA to practice within the Holiday Timeshare Sales, Resales & Rental industry. Highly regarded by her peers in the business, as an expert in her field, Penny achieved placement in the top 10 ranking with RCI (South Africa) for 10 consecutive years.
Penny is qualified as a MPRE ( Master Practitioner in Real Estate) . Licensed to operate as a professional Property and Timeshare consultant, Penny and is able to deal with all clients holiday requirements (Buying Selling & Renting) specializing in timeshare sales, resales and rentals throughout SA as well as Villa accommodation renting in Mauritius.

Accredited Timeshare Resale and Rental Principal - Errol Mande
MPRE (Master Practitioner in Real Estate) registered with the PPRA
Errol Mande has been in the property industry since 1999, specialising in the Renting out of Timeshare apartments and weeks on behalf of owners at Cabana Beach Resort, Umhlanga Sands Resort and Breakers Resort.
During these years Errol become extremely well know amongst his clients he built a great reputation for good advice and remains sought after, by both owners and rental guests, year after year for his continual friendliness and professional work ethic.
This became the perfect business marriage in 2010, when Penny Mande joined forces with Errol where they integrated their portfolios with Mande Properties CC.